Portable Industrial Sheds For Heavy-Duty Industrial Purpose
PEB sheds are another version of factory sheds or manufacturing units.The industrial sheds can be installed easily over modular structures. The sheds we manufacture come in with turbo ventilators which keep it airy and comfortable for workers. The structures are durable, having been tested for withstanding harsh weather conditions. The structures are pre engineered and made in factory conditions, which leaves minimal chances of construction error. The cost is competitive and provision for sky light is also provided.
We are amongst the most trusted companies involved in manufacturing, supplying and exporting a premium range of Industrial Sheds. Offered products have high strength and are available in market in different sizes as per customers' needs. Additionally, we offer our products at pocket friendly prices in market.
Our range of products include prefabricated warehouse construction Bangalore, metal sheds, prefabricated industrial buildings, metal shed, galvanized steel structures and lgsf – light gauge steel framed structures.
To our customers we provide
We always give the best service after the installation of products.
We always value the feedback of our clients.
We provide the best quality material in this business.
No one can be quicker in installation after order.
Always ready to discuss the changes as per the requirements.
Durable, reliable, and secured structure
Always ready to listen to clients if they problems with the service.
Product Name Here
| | |
| --- | --- |
| Minimum Order Quantity | 24 Square feet |
| Door Height | 6 - 8 ft |
| Surface Finish | Color coated |
| Feature | Easily Assembled |
| Build Type | Modular |
| Matarial | Almunium & Upvc |
SAMAN POS
Bangalore India
Call: 08046809920
95% response rate
India has become advanced over time. There has been a rise in many technological achievements, and the industries are growing with passing time. One of the many reasons which have resulted in an advanced India is our industries. The construction-based industries play a major role in this. Indian construction has changed over time, and one of the reasons for this is pre-engineered construction buildings. Their demand has been growing due to their design flexibility and efficient cost. Furthermore, the short time they require to be constructed, recyclability and high durability also play a major role in their growing demands.
Therefore, due to them, PEB has become very popular. They are used in industrial shed construction. There are many PEB companies in India. SAMAN POS India Private Limited is one of the well-known PEB companies in Bangalore, India. We are a non-government company based in Banglore, incorporated on 7 March 2019. Pinax Steel industries is a leading manufacturer of steel products dealing with the construction of pre-engineered buildings, handrails, electro-forged gratings, crash barriers, solar mount, cable tray, and hot-dip galvanizing. These are produced in our facility located in Patna, Bihar.
PEBs are an effective and less costly alternative to a shed that is constructed of brick and mortar. They are applicable in residential as well as industrial sectors. Office buildings, indoor tennis courts, dairy farm sheds, open poultry sheds, factory sheds, and warehouses are a few examples of PEB sheds. As these sheds are multi-purpose, their manufacturers are known for the quality of work they have done.
5 STRIKING FEATURES OF PREFAB INDUSTRIAL SHEDS :
---
Robustic design that lasts long
The sheds are resistant to corrosion, rust, moisture and UV rays
Can be installed quickly with minimum labour.
Optimal fire resistant design
An economical alternative to conventionally constructed sheds
PREFABRICATED WAREHOUSE
---
Owing to rich industrial experience, we are involved in presenting a huge array of Prefabricated Warehouse. This Prefabricated Warehouse is known for their optimum quality and durability. We provide these products to customers at market leading prices. Moreover, we provide these products to customers as per their requirements and needs.
Top notch performance
Easy installation
Supreme strength
No 1 Warehouse Manufacturer In Bangalore, Karnataka, India
Have you ever thought of having a prefabricated warehouse ? If not yet, then you can give it a thought as the prefabricated warehouses come with their own set of benefits. Warehouses can be used to store varieties of goods. A warehouse keeps your goods safe from direct sunlight, rainfall, strong winds, the extreme cold of hot and or dust, sand, muds, etc. If you want to know more about prefabricated warehouse manufacturing units and their benefits, then you can read through the following article now!
Prefabricated warehouses are quite different from the other warehouses built in India in several ways. Have you ever imagined owning a warehouse of your choice? You can turn such wishes into reality only when you choose a prefabricated warehouse for storing your goods in India.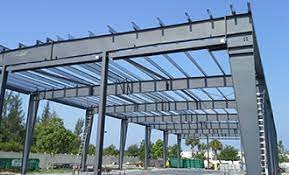 You can build your prefabricated warehouse anytime you want with anybody help. Even professionals are at work in the present days to help you make your prefabricated warehouse. All you need are the best quality goods for building the warehouse accumulated in one place. Nowadays, the word warehouse has become quite common due to its enormous impact on storing goods for all e-commerce companies and even households. Almost all e-commerce companies have got their warehouses in different parts to deliver their relative regions items. Due to its high demand and low accommodation cost, you can find several warehouses shed manufacturers in India. pinax steel is one of the best prefabricated warehouse manufacturer in India.
Prefabricated warehouses are in trend these days because the customers can design them the way they want. Besides the classic designs, there are several reasons to choose prefabricated warehouses over other regular warehouses. The following points will help you with the issues.
Unleashing Creativity: Planning the Interior of Your Container Home"
Detailed Content: Once you've procured the shipping container, the truly thrilling part of the project begins - crafting the interior layout. This stage involves much more than merely selecting a paint color or choosing furniture. It requires meticulous planning to optimize the use of space and ensure your container house feels like a home.
You get to decide where to position the windows and doors. Careful placement can maximize natural light, create seamless indoor-outdoor living experiences, and enhance the overall aesthetic appeal. Remember, windows aren't just openings; they can frame beautiful outside views, turning them into unique, ever-changing pieces of wall art.
Thinking about additional rooms or features? Now's the time to incorporate them into your blueprint. Whether it's a home office, a cozy reading nook, or an extra guest bedroom, you can tailor your container home to match your lifestyle and meet your unique needs.
The planning stage is also when you decide on your container home's vital systems - the plumbing and electrical installations. Where should the outlets be? Where will the bathroom and kitchen be located, considering the plumbing requirements? These questions need answering to ensure your home functions smoothly.
Insulation is another key factor to address during the planning phase. The right insulation is crucial for maintaining a comfortable temperature inside your container home and enhancing its energy efficiency. There are various types of insulation available, such as spray foam, blanket insulation, or panel insulation, each with its pros and cons. The best choice often depends on your local climate and budget.
This planning phase might seem daunting, but it's also immensely exciting. It's when your container home starts to take shape, reflecting your personality and preferences. By carefully considering each aspect, you can turn a standard shipping container into a home that is truly your own. Remember, with f, your container home's potential is boundless.
Introduction Hello there, savvy investor and curious homeowner! If you haven't already ventured into the innovative realm of Customized Porta Cabin, you're missing out on an architectural revolution. This isn't just another construction fad; it's a seismic shift in...
The customers must consider certain factors that help them while choosing a manufacturer

Checking their manufacturing unit-
This is the most important criteria that a manufacturing company must pass through. They must have a manufacturing unit with all the required machines. This is important as it saves the manufacturer's time if he has units that are manufactured in his unit. Therefore, it helps in running the construction process smoothly.
Checking the types of projects, they have undertaken in the past-

A customer needs to research the number of projects a manufacturer has completed in the past. In other words, they can make out by the number of projects done whether or not the company is experienced and exposed.
Construction Speed:
One of the best reasons to choose prefabricated warehouses over other regular warehouses is to take a shorter span to build. People initially remain excited about making something new and unique, but the excitement eventually fades away due to the delay of the construction work. But those dull days are gone because now you can enjoy the happy days with the existing prefabricated parts of the warehouses.
Low Expense:
Another vital point to highlight as a reason to choose prefabricated warehouses over other warehouses is the construction cost. Prefabricated warehouses come with several parts already fixed to one another. You would not even require a professional as your helper to construct the prefabricated warehouse. You can install the parts to build the warehouse. Thus, you would not have to bear the costs of the workforce for the construction purpose. A prefabricated warehouse can help you save a lot of money!
Lightweight:
You can easily install a prefabricated warehouse building at ease for it is light in weight. The lightweight of the prefabricated parts eases the installation job as most of the pieces come already attached beforehand.