"Exploring the World of Container Homes: The Future of Sustainable Living"
Introduction: The rise of sustainable living and eco-friendly architecture has led to the creation of a new housing option: container homes. These homes are made from recycled shipping containers and are becoming increasingly popular for their affordability, versatility, and eco-friendliness.
What are Container Homes? Container homes are exactly what they sound like - homes made from shipping containers. The containers are usually 8 feet wide and either 20 or 40 feet long, and they can be stacked and combined to create a customized living space. Container homes are designed to be strong, durable, and weather-resistant, making them ideal for use as homes.
Advantages of Container Homes:
Container homes are relatively cheap to build compared to traditional homes, especially considering their durability and longevity.
Versatility: Container homes can be customized in a variety of ways, from the size and layout of the home to the materials used for finishing.
Eco-friendliness: Container homes are made from recycled materials, and their modular design makes them highly energy-efficient.
Mobility: Container homes can be relocated if needed, making them a great option for those who are looking for a home with the option for mobility.
Building a Container Home
Building a container home is not as difficult as it may seem. The first step is to find a reputable container home builder who can help you design and build your home. There are also a number of online resources available that can help you learn about the process of building a container home.
Designing Your Container Hom
When it comes to designing your container home, the options are endless. You can choose the size of your home, the number of rooms, and the layout of the space. You can also choose the materials used for finishing, such as wood, metal, or glass, to create a unique look that reflects your personal style.
Conclusion: In conclusion, container homes are a great option for those looking for an affordable, versatile, and eco-friendly way to live. With their mobility and durability, they offer a unique and sustainable living option that is sure to continue to grow in popularity in the coming years. Whether you're looking to build a primary residence or a vacation home, a container home is a great choice.
Container Houses
| | |
| --- | --- |
| Minimum Order Quantity | 24 Square feet |
| Door Height | 6 - 8 ft |
| Surface Finish | Color coated |
| Feature | Easily Assembled |
| Build Type | Modular |
| Matarial | Almunium & Upvc |
SAMAN POS
Bangalore India
Call: 08046809920
95% response rate
Know More About Container homes
Container homes are becoming an increasingly popular choice for those looking for a sustainable, cost-effective, and versatile housing solution. With their modern, industrial aesthetic and environmentally friendly construction process, it's easy to see why they're becoming more and more popular every day.
So, what are container homes, exactly? Essentially, container homes are homes that are constructed using shipping containers as the primary building material. The steel containers are repurposed and retrofitted to create a comfortable, livable space. They can be stacked, combined, or even split to create a customized living solution that is unique to each homeowner.
One of the key benefits of container homes is their sustainability. The use of shipping containers eliminates the need for traditional construction materials, such as wood, which can have a negative impact on the environment. Additionally, the steel containers themselves are made from recycled materials, so you can feel good knowing that your home is helping to reduce waste.
Another major advantage of container homes is cost. Shipping containers are widely available and relatively inexpensive, which makes them a cost-effective option for those looking to build a new home. In fact, many people are able to construct their container homes for a fraction of the cost of a traditional home.
Get more usable in the working sector
---
The world has changed drastically in recent years. Along with the change in the ways of our lives, our living environment and living places are changing too. In this century we look for a more isolated house where we can live at peace. Of course, they are our weekend house but still in this century everyone chooses peace over anything else.
Easy to move from one place to another
---
The only new thing is how we perceive the idea of container houses and how we use it. There are many uses of container houses one can not even think about. The main aim of these container houses is to provide people with an option of more convenient temporary houses.
Discover Benefits of Container Homes
In addition to cost and sustainability, container homes are also incredibly versatile. Because they're made from shipping containers, they can be easily transported and relocated if needed. This makes them a great choice for people who want a mobile home, or for those who need to move frequently for work or other reasons.
So, what does it take to build a container home? Well, there are a few different steps involved. First, you'll need to find a suitable shipping container. You can purchase a new or used container from a supplier, or you can find a used container in your area. Once you have your container, you'll need to have it cleaned, painted, and modified to suit your needs.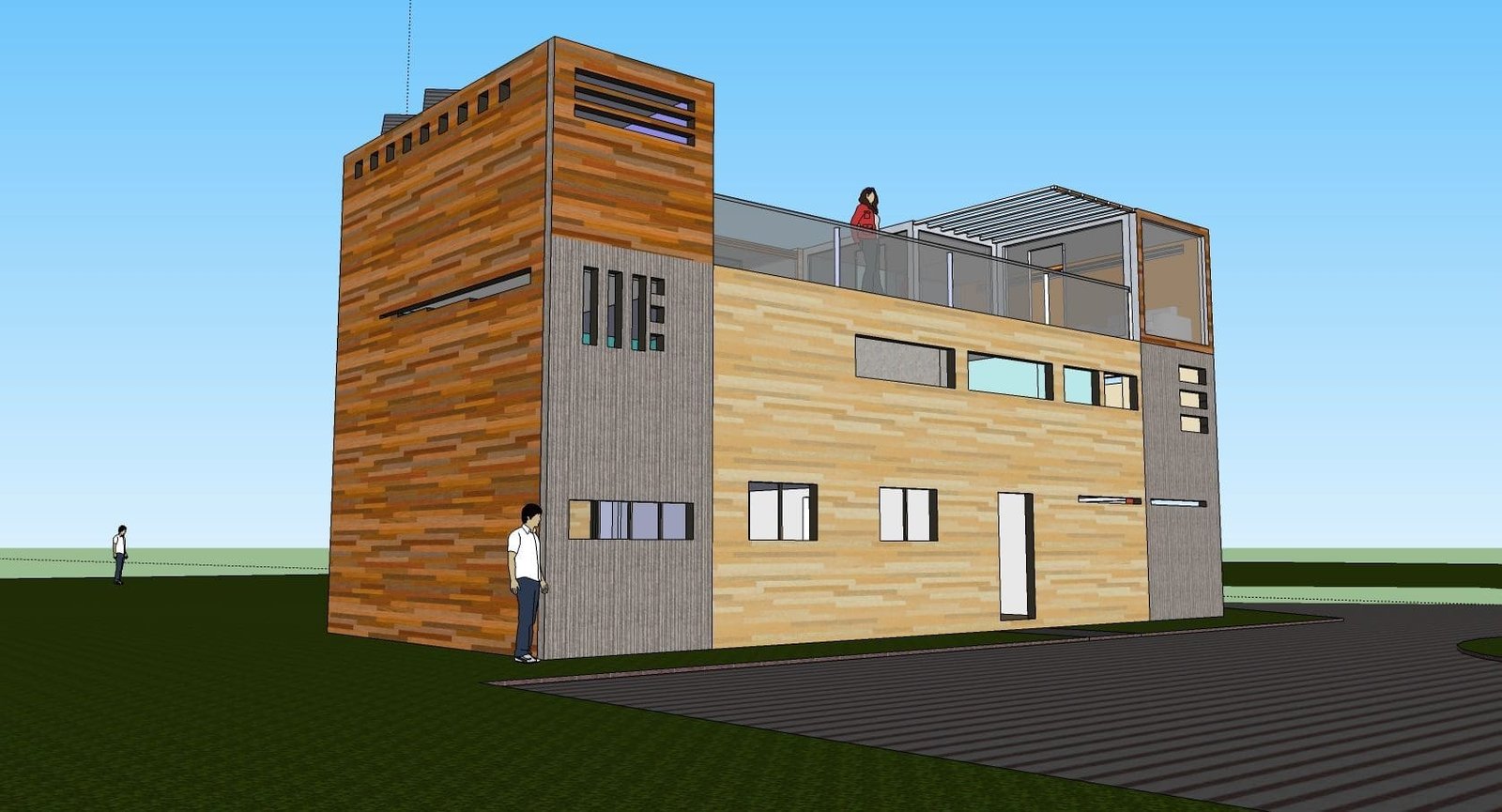 Next, you'll need to plan out your interior space. This is where you'll decide how you want your home to be laid out, including the location of windows, doors, and any additional rooms or features you'd like to add. You'll also need to decide on the electrical and plumbing systems, as well as any insulation you'll need to make your home comfortable.
Finally, you'll need to install your container home on a foundation. This can be done in a number of ways, depending on your needs and the regulations in your area. Some people choose to have their container homes anchored to a concrete slab, while others choose to have them installed on a raised platform.
In conclusion, container homes are a great choice for anyone looking for a cost-effective, sustainable, and versatile housing solution. Whether you're looking for a mobile home, a weekend retreat, or a full-time residence, a container home can be customized to suit your needs and provide you with the perfect place to call home. So why not consider a container home for your next housing project?
Portable Cabin Prices - An affordable cabin for your all needs Looking for affordable porta cabin prices? Look no further than our selection of portable cabins! Our portable cabin prices are competitive for a variety of applications, from construction sites and remote...
"Revolutionizing Home Living: The Rise of Container Houses"
The housing industry has been constantly evolving, and with the growing need for sustainable and affordable housing, container houses have become a popular alternative. Container houses are homes made from repurposed shipping containers, which are transformed into functional living spaces. These homes are designed to be eco-friendly, sustainable, and cost-effective, making them an ideal solution for people looking to downsize, save money, and live a more minimalist lifestyle.
"From Shipping Container to Dream Home: The Advantages of Container Houses"
One of the biggest advantages of container houses is their affordability. When compared to traditional homes, container homes can be built at a fraction of the cost, making them an ideal solution for people who are looking to buy their first home, or those who want to downsize and live a more minimalist lifestyle. The use of repurposed shipping containers also makes container homes an eco-friendly option, as they help to reduce waste and preserve natural resources.
Another advantage of container houses is their versatility. Container homes can be designed in a variety of ways, allowing for creative freedom in terms of layout, size, and style. They can be stacked to create multi-story homes, or can be customized to fit a specific need, such as creating a tiny home or a larger family home. Container homes are also portable, meaning that they can be easily relocated if necessary.
"Durability and Sustainability: The Future of Housing in Container Homes"
Container homes are built to withstand the harsh conditions of transportation, making them incredibly durable and long-lasting. Shipping containers are made from weather-resistant and corrosion-resistant steel, which provides a strong and sturdy structure that is capable of withstanding extreme weather conditions, such as hurricanes and earthquakes. Additionally, container homes are designed to be energy efficient, with features such as insulation, efficient heating and cooling systems, and the use of sustainable materials.
"From Trend to Lifestyle: Living in a Container House"
Living in a container house can be a unique and fulfilling experience, with many benefits for those who choose to make the switch. Container homes offer a minimalist lifestyle, which is becoming increasingly popular as people seek to simplify their lives and reduce their carbon footprint. Additionally, container homes are designed to be cost-effective, allowing people to live comfortably without spending a lot of money on housing.
In conclusion, container houses are revolutionizing the housing industry and offering a sustainable, affordable, and durable alternative to traditional homes. With their versatility, eco-friendliness, and cost-effectiveness, container homes are an attractive option for people looking to downsize, live a minimalist lifestyle, or simply save money on housing. Whether you are looking for a permanent home, a vacation home, or a tiny home, container homes offer a unique and fulfilling way of life that is becoming increasingly popular.