The Finest Range of Portable Bunkhouses
Bunkhouses are barrack-like buildings that were used as a living space by cowboys working on ranches or loggers in a logging camp. The bunkhouses historically used was a large open room with beds and was heated by a wood stove. These bunkhouses did not offer total comfort and had fewer facilities, but modern era bunkhouses manufactured by SAMAN POS India Pvt. Ltd. Have all the essential facilities enabling you to have perfect accommodation in the great outdoors.
Our mobile bunkhouses or portable bunkhouses are the ones that can be easily relocated, dismantled, or transported as a unit to places you like. Bunkhouses are designed using sturdy, soundproof, and waterproof material. They are perfectly insulated, keeping the interiors cool and relaxing in the hot summers and warm and cozy in the winters. Our portable bunkhouses come equipped with all essential facilities like windows, electrical fittings, indoor plumbing, kitchen, bathroom, water storage, and carpets. With these facilities, our bunkhouses are suitable for use at construction sites, residential homes, or as accommodation in places of no retreat.
To our customers we provide
Always provide the best after installation service of the bunkhouse

Always value the opinion of our clients

Provide the highest-quality material 

Quick installation services

Ready to discuss the changes as per the needs

Durable, reliable, and secured bunkhouses

Listen to clients' problems with the service 
Elegantly Designed
Bunkhouses
SAMAN POS is one of the leading bunkhouse manufacturers in India providing the best quality bunkhouses. Our mobile bunkhouses are widely known for their exceptional characteristics such as elegant design, structure, optimum use of space, ease of installation, and many more. We are a quality-centric company; therefore, we dedicate immense attention to the quality of material used to manufacture our top-class bunkhouse cabins. We obtain the raw material from a trusted base of vendors in the market to manufacture the products. The use of such high-quality material makes our range of bunkhouses highly durable, resistant to harsh weather conditions, and high strength. Our products are widely used as military bunk beds, dormitory, site offices, security cabins, restrooms, etc.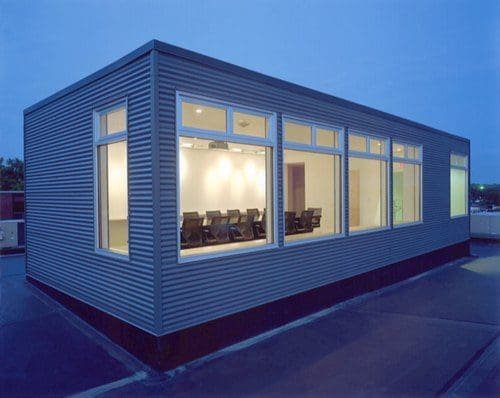 Bunkhouse
| | |
| --- | --- |
| Minimum Order Quantity | 24 Square feet |
| Door Height | 6 - 8 ft |
| Surface Finish | Color coated |
| Feature | Easily Assembled |
| Build Type | Modular |
| Matarial | Almunium & Upvc |
SAMAN POS
Bangalore India
Call: 08046809920
95% response rate
In this highly competitive market, our high-quality bunkhouses have fetched us a huge base of reputed clients. It is through the construction of bunkhouses using premium quality material and the latest techniques as per the industry standards. Our portable building bunkhouses are designed and developed with outstanding features like easy mobility, ability to withstand extreme climatic conditions, waterproof, and rough transportation. This all makes our bunkhouse cabins stand apart from our competitors. The mobile bunkhouses can be customized as per your requirements. Just give SAMAN POS a call today with your specifications and the features you need, and we will build a portable bunkhouse as per your needs.
Industry Leading Bunkhouses
---
The best thing about our bunkhouses is that it completely fulfills the demand of our clients. We have an extremely talented team that works to provide our clients with the best products possible. Our bunkhouses are prefabricated at our manufacturing facility and include all the features required for a comfortable stay. Just place your order, and we will ship your bunkhouse in as little as five days.
No Compromise On Quality
---
SAMAN POS is a leading bunkhouse manufacturer with a team of designers and fabricators who pay close attention to detail in manufacturing the bunkhouses. Our team designs and tests the products on well-defined quality parameters, so you get the premium quality products that SAMAN POS is well-known for. With our bunkhouses, you do not have to compromise on comfort, hygiene, and quality.
Types of Bunkhouses

We Provide
Our standard bunkhouse cabins are made of premium quality material as per the market quality standards and norms. They are made with high-quality aluminum and wooden material with reinforced steel windows and doors making them durable and resistant to weather. The prefabricated bunkhouses have all the essential features needed to have a relaxing and comfortable stay.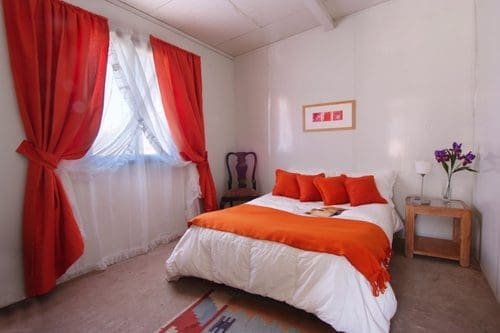 Outdoor Accommodation Bunkhouses

SAMAN POS is engaged in manufacturing, supplying, and exporting the highest-grade outdoor accommodation bunkhouse. The offered bunkhouses are thoroughly examined on various parameters, to ensure their flawlessness before delivery. Our bunkhouses are dimensionally accurate, have perfect finish, low to zero maintenance, and highly popular among the masses.
Modular Portable Bunkhouses
Our modular portable bunkhouses are constructed and designed using qualitative raw material with the aid of contemporary technology as per the predefined international standards and stringently tested on various parameters. Extensively used for site offices, security cabins, dormitory, portable toilet, and restrooms, the modular portable bunkhouse is properly ventilated, highly spacious, and offered at the most competitive price.
Our bunkhouse meeting room is used in different film production and scientific research units. This bunkhouse is known for its systematic sitting arrangement and high portability. Owing to its non-corrosive and waterproof surface, the bunkhouse meeting room has little wear and tear, top-class furnishing, high tensile strength, and is available in different sizes as per the requirements of our clients.
Prefabricated Modular Bunkhouses

Our prefabricated modular bunkhouses are pre-made to industrial standards and acknowledged for their high tensile strength and greater longevity. They have innovative design, easy to install and dismantle, low on maintenance, and suitable for all weather conditions. Just provide SAMAN POS with the basic information and our designers will tell you what exactly fulfills your requirement and give you the best deal possible.
SAMAN POS bunkhouses are one of its kind and differs from others in several characteristics. Our bunkhouses are built of the premium quality wooden material making them the best when compared to others. You can set portable toilets, install TVs, or built a closet, all you need is the best designer who can plan and create customizable portable houses. If you urgently need to go to someplace and want instant accommodation, our bunkhouse would be the best option, it can be built in hours, and you do not need to compromise with comfort and hygiene.
Our bunkhouses not only give you comfort but also show your concern towards the workers when you provide them such a beautiful and comfortable place to live. They will be happy and loyal and will show more dedication towards work. Our bunkhouses and bunk beds have advanced features that will add maximum comfort to the workers' lives.
Our bunkhouses can be adjusted to the size needed. You just need to tell us what kind of bunkhouse you need and some basic information like, how many workers will reside, what is the size of the plot where the house needs to be installed, whether it is single floured or double floured. Size modification is the most advantageous feature of our bunkhouses, and you can adjust it according to your needs.
Contact SAMAN POS today for a prefabricated or customized portable bunkhouse cabin that you can be proud to call your own. Our experienced customer service representative will assist you with your needs and provide more information on bunkhouses.

We not only give you comfort but also give some memories when you give your workers such a beautiful and comfortable place to live, it will show them how concerned you are about them, they will be more happy and loyal towards and will show more dedication towards work. In other words, our bunkhouses' and bunk beds' advanced features will add maximum comfort to the workers' lives.
Our bunkhouses are adjustable in size, and you just need to tell us your requirements and some basic information like; for how many workers are going to reside in the house, what is the size of the plot where the house needed to be installed, whether it is single floured or double floured. SIze modification is the most advantageous feature of our bunkhouses, and you can adjust it according to your need. All we want to say is that you are just a phone call away, and SAMAN is ready with your easy to install bunkhouse.
Unleashing Creativity: Planning the Interior of Your Container Home"
Detailed Content: Once you've procured the shipping container, the truly thrilling part of the project begins - crafting the interior layout. This stage involves much more than merely selecting a paint color or choosing furniture. It requires meticulous planning to optimize the use of space and ensure your container house feels like a home.
You get to decide where to position the windows and doors. Careful placement can maximize natural light, create seamless indoor-outdoor living experiences, and enhance the overall aesthetic appeal. Remember, windows aren't just openings; they can frame beautiful outside views, turning them into unique, ever-changing pieces of wall art.
Thinking about additional rooms or features? Now's the time to incorporate them into your blueprint. Whether it's a home office, a cozy reading nook, or an extra guest bedroom, you can tailor your container home to match your lifestyle and meet your unique needs.
The planning stage is also when you decide on your container home's vital systems - the plumbing and electrical installations. Where should the outlets be? Where will the bathroom and kitchen be located, considering the plumbing requirements? These questions need answering to ensure your home functions smoothly.
Insulation is another key factor to address during the planning phase. The right insulation is crucial for maintaining a comfortable temperature inside your container home and enhancing its energy efficiency. There are various types of insulation available, such as spray foam, blanket insulation, or panel insulation, each with its pros and cons. The best choice often depends on your local climate and budget.
This planning phase might seem daunting, but it's also immensely exciting. It's when your container home starts to take shape, reflecting your personality and preferences. By carefully considering each aspect, you can turn a standard shipping container into a home that is truly your own. Remember, with f, your container home's potential is boundless.
Introduction Hello there, savvy investor and curious homeowner! If you haven't already ventured into the innovative realm of Customized Porta Cabin, you're missing out on an...